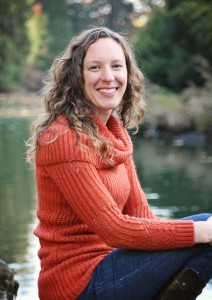 Rebecca Pillsbury is an award-winning writer and editor specialized in memoir and transformational books. She is passionate about helping entrepreneurs and inspirational entertainers reach new heights in their careers, so their audience grows and more lives transform.
IN HER WORDS…
•  Milestones: I've co-written and/or ghostwritten over twenty-five books – one of which sold over 10,000 copies in less than two months – and edited more than fifty books. I've partnered with the vice president of an African country; a CNBC/Forbes Africa Business Woman of the Year; an Emmy award-winning videographer; a Paralympic gold medalist sled hockey player; a legendary blues and soul singer and many more.
•  What I can do for you: I help high-profile entrepreneurs, executives, entertainers, and people with inspirational life stories engage and grow their audiences with a book.
•  I can also: keep a first-time author sane throughout the writing and editing process and get along with almost anyone.
•  Why you should work with me: I produce page-turners. I'm an empathetic interviewer with an ear for voice and ability to unravel the soul of a story. Not everyone can wear the hat of both writer and mind-reader, but I've been told that I can! I can also travel to conduct interviews and to experience your story's setting.
•  I can also: take your project from start to finish with my team of copy editors, cover/interior designers, and publishing/marketing consultants.
My Story
I've known I was meant to be a writer since I was eight years old; I was entering short story and poetry contests since I could pick up a pen. I studied communications and creative writing in college, only to graduate and not be able to find a paid position in the field. Like many artists, I gave up and found a day job—only dabbling in writing for personal pleasure.
I've had many jobs in my life. I could tailor a resume as a non-profit, music business, real estate, or pet care professional. I've worked at the iconic Ryman Auditorium ("The Mother Church of Country Music") and as a backstage security guard at epic concerts and music award shows throughout Nashville, TN. I've helped teach yoga to people in prison and addiction recovery. I've co-owned a Spanish language school, walked dogs around the world, and worked in an independent bookstore on a Pacific Northwest island. All of these positions helped make me who I am, but not what I have always been—a writer.
A Turning Point
It took entering a writing contest in 2013—the first I'd entered since high school—to bring me back to my calling. I wrote my first full-size manuscript, a memoir, and was awarded one of the top prizes in the Transformational Author Experience international writing contest. I knew I had re-discovered my purpose.
I began researching all I could about both self-publishing and traditional publishing. I enrolled in numerous online trainings and live workshops. I hired professional editors and designers to turn my manuscript into a publish-ready document. One year after I wrote the first word of the manuscript, I had my first published book in hand.
I thought it was smooth sailing from there. But I would come to find out that the hard part hadn't yet begun—at least for me. The writing and publishing pieces came natural to me; ideas and execution are my strengths. Public speaking and other extroverted marketing endeavors, however, are not. Though the book reviews were extremely positive and affirming of my skill set, sales were modest. Maybe I hadn't quite figured out my calling after all.
Results
I went back to the drawing board, only this time I didn't do it alone. I hired a business coach to help me clarify my niche. The result became Duende Press. My area of talent and expertise is transformational writing. My greatest strengths are active listening, intuition, and organization—all of which make me an excellent interviewer, researcher and writer of this genre. I am able to access the soul of an individual and their story, and manifest it into a book that engages and inspires.
Some of my clients have become international bestselling authors. Others – who prior to working with me had difficulty getting one book out of their head – hired me again to complete their second and even third or fourth or fifth book. There's magic in this journey.
If you are a life or business coach, inspirational entertainer, entrepreneur, or anyone else who wants to publish your transformational story but lacks the time, expertise, or desire to do it yourself, contact me for a free consultation. I look forward to hearing your story!
~ Rebecca