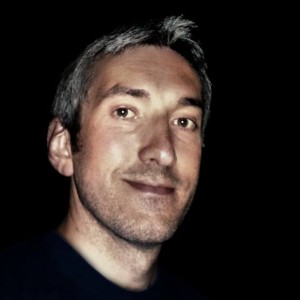 Antonio is a creative art director, strategist and content creator with a career that has taken him from Madrid (Spain) to London (UK) and finally to Portland, Oregon (USA).
He has worked for brands such as American Express, ING, Renault, Johnny Walker, KIA, movistar, Tesco Mobile, and Samsung.
As Duende Press's premiere creative designer, he is responsible for book cover concept and creation, text design and formatting, and branding.
With a Bachelor's degree in Advertising and Public Relations, a Master's degree in Creative Advertising and an Executive Master's degree in Sales Management and Marketing, Antonio's strengths extend from creative strategy, design, and consultancy, to retail and social media marketing.
When not dreaming up designs and entrepreneurial ideas, he enjoys cruising on a motorbike, raising bonsai trees, collecting fountain pens, and dancing salsa.
---
Testimonials
"I couldn't imagine my book project without Antonio's experienced and creative eye. He took my words and brought them to life. My manuscript was not only on time and on budget, but I keep getting comments about how the book's design is perfect for my target audience (especially the brain with the hearts inside!)"
– Deborah Mourey, VP J Marbles Inc., Author of An Authentic Human's Guide to Finding Meaningful Work
"Antonio has a keen eye for contemporary layout. When I suggested different options, he generously provided possible versions that often demonstrated his initial design choices were the right ones. His work was timely and I was especially pleased with the results for the front and back covers of the book."
–  Jeffrey Levy, Author of Purpose, Focus, Practice
"Antonio was creative, patient, and understood my vision of the cover, interior and graphics from the beginning. He was very flexible with refining the images to get them just right. I highly recommend Antonio to anyone looking for design work."
–  Shannon Ansbaugh, Author of Bucket List Safari